Raindrops on roses & whiskers on kittens... OK I'll stop before you start singing it. This post isn't about the Sound of Music but rather, a few Christmas ideas. I thought it would be fun to link up with 320 Sycamore and her My Favorite Things post. The idea is to share some of your favorite things, things that you love that you'd love to give or receive as gifts. It makes for some great ideas if you're having trouble with ideas for that holiday shopping list.
To start off with, a Christmas gift for me. Just couldn't resist. I ordered this lovely Christmas Memories fragrance diffuser from Claire Burke and it's now making my kitchen smell wonderful. I just wish my sinuses were a little less congested so I could enjoy it more! BTW, shipping to Canada was fabulous!
Just finished this book and like all Lynn Austin books, it was fabulous. I love historical novels and this is about a young girl finding her way. Actually, the story spans three generations from the Civil War through the womens right to vote to Prohibition and is woven brilliantly together. You can find it
here
or
here
.
I love
Pampered Chef
. I purchased this large Stoneware pan almost 10 years ago and it is now a lovely seasoned brown. I love it so much it hits the oven almost daily and not just for pizza. It's perfect for baking on and cooking frozen kid's favorites like chicken nuggets.
I have seriously purchased large quantities of these great
Mini-Serving Spatulas
. I can't get enough of them. I currently have three in my kitchen as they are perfect for serving bars, squares, desserts and lifting cookies off of baking pans. A couple months ago I ordered another seven of them. I had the consultant phone and ask me if I'd made a mistake. Nope! I wanted another and gave the rest away as everyone who tries one in my kitchen loves it. And no...I don't sell or own shares in Pampered Chef. ;)
Apothecary jars. I adore them. They are just so elegant and make anything you fill them with look wonderful. These beauties are from Pier 1.
I just got some more Obsession for Christmas. I know it's only November but hubby prefers it if I just buy what I want and save him the trouble. Not terribly exciting I know but it sure beats getting something you don't want. I've been wearing this for 22 years and haven't tired of it yet.
Seriously...this is my favourite chocolate evah! Cadbury's Flake. Have you ever had one? The chocolate is to die for. They are from Britain and I think I became addicted on my one trip to Ireland at age five. Since then it's always been a great treat brought home by my traveling relatives. You can find it at British shops, on-line and I just recently discovered that they carry it at a local bulk food store. Oh look...just found a case of 24 bars
on-line at Amazon
!
Please Santa bring me some more of my French Vanilla! I've been missing it tremendously. Our nearby grocery store just stopped carrying this. Why???? And just so you know, the empty tins make the
cutest little gift tins
.
When the weather outside is frightful...would this warm and fuzzy throw be perfect to snuggle up in?
This one is from Pier 1
but warm fuzzy throws are everywhere this year. A book, some French Vanilla and a Cadbury's Flake and this throw. I think I've found my perfect winter moment.
I absolutely adore this beautiful
ruffled throw pillow
. Hmmm....doesn't it remind you a little of that Cadbury's Flake?! I may be onto something. Actually though, I picked it up on sale at Pier 1 for my daughter. I think I'm going to have a hard time giving it away but maybe she'll let me visit it in her room now and then.
Lastly a super cheap stocking stuffer. Don't you love the black and white damask? This
little Shopper Tote/Key Ring
is great to have on hand, it's pretty and it's great for the environment. What's not to like?
So how's that for ideas? Nothing too outrageously expensive as I'm a girl on a budget. Now this post links up with 320 Sycamore. Click the button for more fun gift ideas.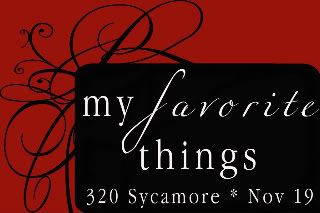 Have a beautiful day!
Julia