I had so much fun creating this wall art using 4" square canvases. Inspired by Pottery Barn and Pier 1 style wall art, I thought I could make my own little block of canvases using some paint and some masks. If you've never used a mask before, it's like the reverse of a stencil. The plastic mask has a light adhesive on the reverse side. You adhere it over the color you want the letter to be and then paint over top. Once the mask is peeled off, you are left with your shape. They are so super easy to use.
I had the hardest time getting a good picture of it on my finished wall. The weather here has been so dark and wet it makes for very poor photos. If you're interested in a full tutorial with step outs,
check it out here.
This post links back to
The Shabby Nest Linky Party
& Funky Junk Interior's Saturday Night Special.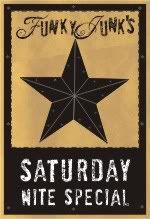 Have a beautiful day!
Julia